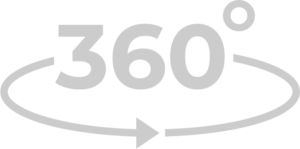 DAD CHARGE-DISCHARGE BULLET TRAP
The DAD Charge-Discharge Bullet Trap is a space-saving Mobile Device, suitable for checking the unchargedness of small arms while complying with other rules of gun handling.
Manufacturer: GHI-Csendes Kft.
Purpose
The purpose of the DAD loading and unloading projectile trap is to absorb the effects of small arms firing and accidental firing.
The DAD equipment absorbs the harmful effects of the shooting factors on health, its unwanted environmentally harmful by-products. With the exception of any gaspreassure, it relieves harmful firearms affecting the shooter or its environment.
The DAD-type projectile trap is suitable as a mobile unit for safety use in the vicinity of special group and evacuation units, while maintaining other rules of weapon management.
SECURITY EQUIPMENT ORGANIZED BY THE TECHNICAL DEPARTMENT OF THE Hungarian National police TECHNICAL Department.
Application
The DAD type bullet trap function as a mobile equipment in the environment of special groups and units safely, while complying with the rules of weapon usage.The equipment can be utilized in different areas like armed forces, law-enforcement authorities, security authorities, firing range and their different sections, financial institutions, official laboratories, etc. to deactivate the harmful shooting factors.
.
DAD Charge-Discharge Bullet Trap
Function
At the place of application, in addition to other rules of weapon handling, a single-person weapon inspection can be performed with the device. The weapon used must be prepared for inspection. MUST be inserted into the opening of the DAD estuary. The magazine must be removed from the weapon by operating the magazine fuse and placed in storage. Using weapon-specific tricks, e.g. in the case of a gavel firearm, the intended one must be pulled back and the ammunition chamber, sheath and magazine must be checked for ammunition. Release the sled and release it with a firing key. Secure secured and emptied guns with safety devices. After handling the ammunition, store the gun and its accessories. In addition to neutralizing the harmful firing factors, or in parallel with them, the projectile also loses its physical properties. As it slows down and shuts down without energy, it also falls out at the bottom of the DAD equipment.
Calibers what we used to test the durability of the DAD Bullet trap
AMMUNITION USED IN INVESTIGATIONS
A DAD projectile trap can be used to check the charge of all handguns
Remaining projectile chips in the case of shot and no-shot:
Free from the physical effects of the shot, the remaining projectile chips and debris fall out of the lower ejection opening of the DAD projectile trap.