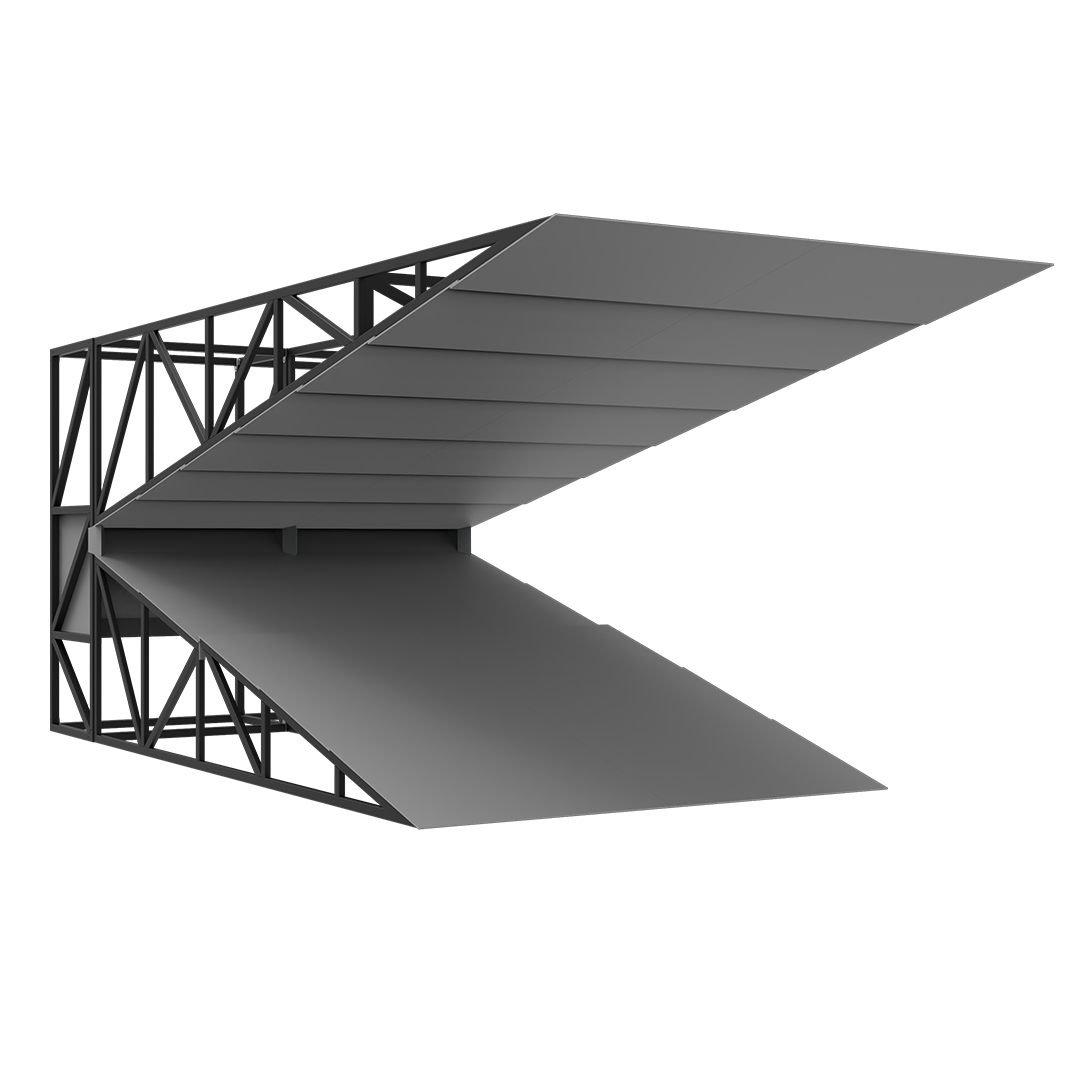 Thanks to the design of the Funnel Trap, all of its projectiles arrive at a central energy absorber, regardless of the angle of the shot. Except for the truss bracket, all elements are made of HARDOX 600 plates with high abrasion resistance.
Angle steel energy absorbing wall
Perfect for counteracting the projectile effects of small arms. Thanks to the developed angular position, it can be used with shooting angles up to 45 degrees.
LAMELLA Energy-absorbing wall
Energy-absorbing wall made of HARDOX 600 with high abrasion resistance. Ideal for caliber-independent shooting ranges. Thanks to its design, it can be used with up to 20,000 Joule barrel-powered firearms.